Bulding Scene made from Photographc Reference for MAPEI Corporation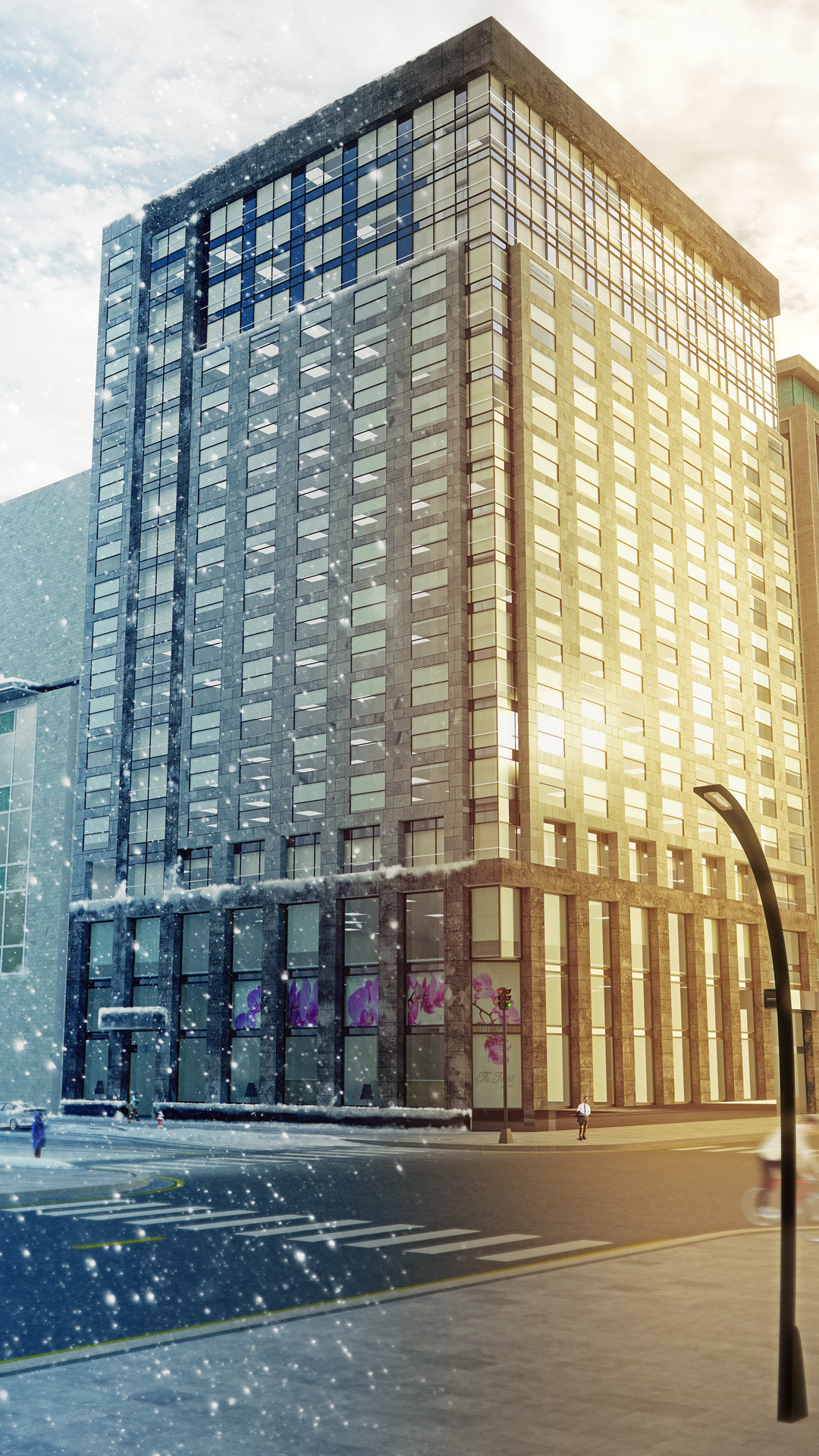 Photographic reference was given by client.
Building scene had to convey the idea of extreme temperatures from both summer and winter simultaneously, to help company's clients understand that their product is weatherproof.
All made from scratch using Modo 701, and Photoshop for post.
Final image resolution is 4600 x 9800 pixels.
I'm also sharing the process, wich I recorded in a time-lapse.
Any C&C are welcome.
- Paul