Full CGI animation that I produced to show the process of intestinal absorption. 
In this case, the client wanted to show the difference between swallowing a traditional pill vs their soluble powdered solution.
The challenge was to create a sequence that was easy to understand, while mantaining a certain level of realism.
This project really allowed me to try new ways of rendering and animating in Modo, specially since I used its own render engine, which has proven to be an extremely reliable resource.
The use of replicating geometry and procedural shaders were crucial, since the intestine scene would have been very hard to create with the level of detail and variation I was able to output.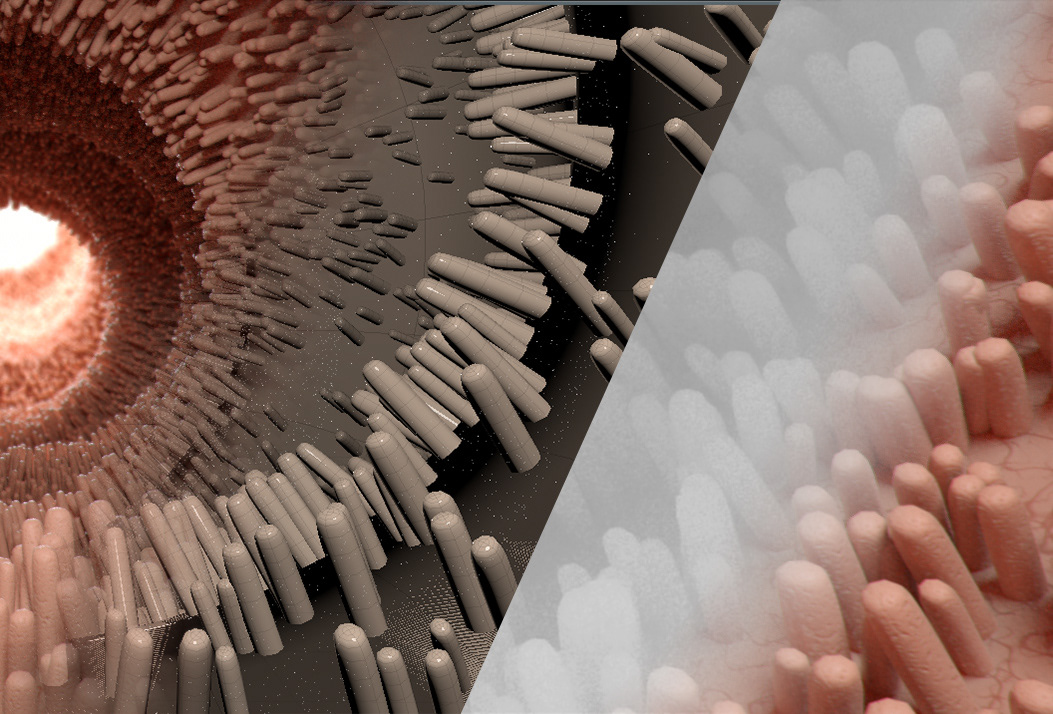 I really had fun creating this project, and I also learned a lot in the process.
Hope you like it and any comments are appreciated.
- Paul